DevOps
Our team is DevOps, our philosophy is DevOps, and so is our DNA. We make it possible for the coordination of the development and operations teams in the work processes to be done in a natural, agile and effective way. We apply the most suitable combination of people-processes-technologies and add a business approach so that the operating model is aligned with our clients' business objectives.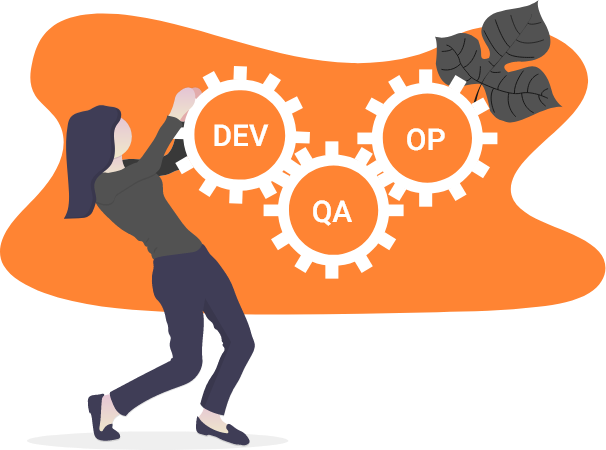 DevOps, a winning approach
Optimisation
We create efficient workflows aimed at obtaining the highest performance
Business
We tackle each project according to the business approach of our clients
Quality
We ensure service excellence and quality in every process
Results
Our models are designed with the aim of achieving results
We work on the most efficient alternatives
We approach projects starting with the business and company requirements of our clients. We study how to maximise their competitiveness by optimising productivity and service quality, while minimising costs.
We develop your project from start to finish, with a high level of specialisation
Increase the speed of your development projects
By combining DevOps approaches and practices in their development teams, companies are able to accelerate the software creation process.
Faster deployment of new features in production for your users
Thanks to automated integration practices and continuous deployment, current business needs, which demand very short development and incident response times, can be met in an appropriate manner.
Increased security and quality
Initially, DevOps did not take into account the security principles required in the company, so the DevSecOps concept was created, directly integrating into the DevOps methodology the security and compliance concepts necessary in any company.
Improving the working environment
Integrating Operations teams allows problems to be understood from both sides and avoids each department working in isolation.
Would you like to promote an efficient collaborative environment?