Qindel allies with MariaDB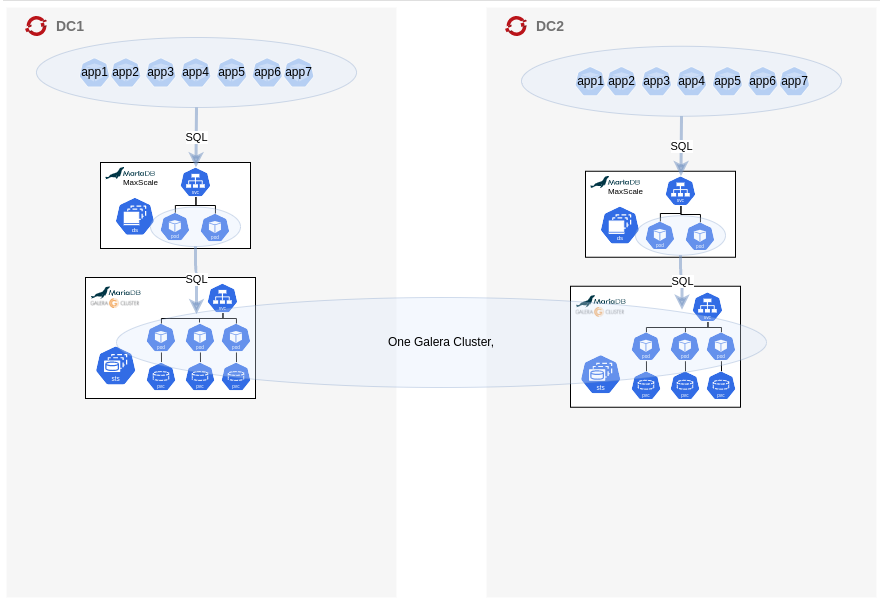 Qindel, started two decades ago providing help to our customers in Open Source Solutions.
Now we are happy to announce the partnership with MariaDB.
Our collaboration started with a project in ADIF (Spanish state-owned railway infrastructure manager),
where we had to deploy a wide MariaDB Galera Cluster on top of two RedHat OpenShift clusters.
One of the key aspects of the project was that there was an immediate good feeling with the MariaDB team,
in terms of agility and support, which lead to start our partnership with MariaDB.
Some of the technical key aspects of the deployment included:
The usage of MariaDB Galera Cluster
The usage of MariaDB MaxScale to split reads/writes to reduce rollbacks in the certification-based replication, improve performance and availability in the platform as a whole.
The usage of external application based quorum to avoid split brain on the cluster
We are really excited with our new collaboration with MariaDB, now a publicly traded company, and the inclusion of MariaDB SkySQL in the Gartner Magic Quadrant.
Qindel is heavily focused on the customer, trying to bring forward our motto Quality INnovation and DELivery, and is focused currently on Agility in terms of Methodology like Scrum and Kanban, DevOps as partners of Cloudbees (the company behind Jenkins) and applying our agility also to Microservices and Agile Development.
Qindel has its own OpenSource VDI product http://theqvd.com heavily focused on container technology bringing high density desktops to our customers.
References:
1/04/22 Alliance, MariaDB, Qindel